18 September 2021, Muscat: Oman Sail teamed up with Barceló Mussanah Resort and Be'ah to clear up a public beach in Mussanah as part of World Clean-Up Day. Joining environmentalists around the world, over 100 staff and senior management from Oman Sail, Barceló Mussanah Resort, and Be'ah, as well as the youth sailing team from Mussanah, volunteered to make a difference to the local community to prevent litter and waste from entering or even re-entering the Gulf of Oman.
Environmental efforts have been made a priority as part of Vision 2040 which outlines the need to sustain Oman's natural resources in support of the national economy. In total, waste amounting to 1640 kilograms was collected – mostly single-use plastics, drinks bottles, soda cans and discarded fishing equipment.
Every day, over 8 million pieces of plastic end up in the world's oceans where it will sit for decades. Single-use plastic bags and fishing nets can cause harm to marine life, many of which are already at risk, as they can eat the waste or become injured after being caught in the lines. Globally, more than 1 million seabirds and 100,000 marine animals die from plastic pollution every year and it is vital that the environment is protected to preserve all ocean life.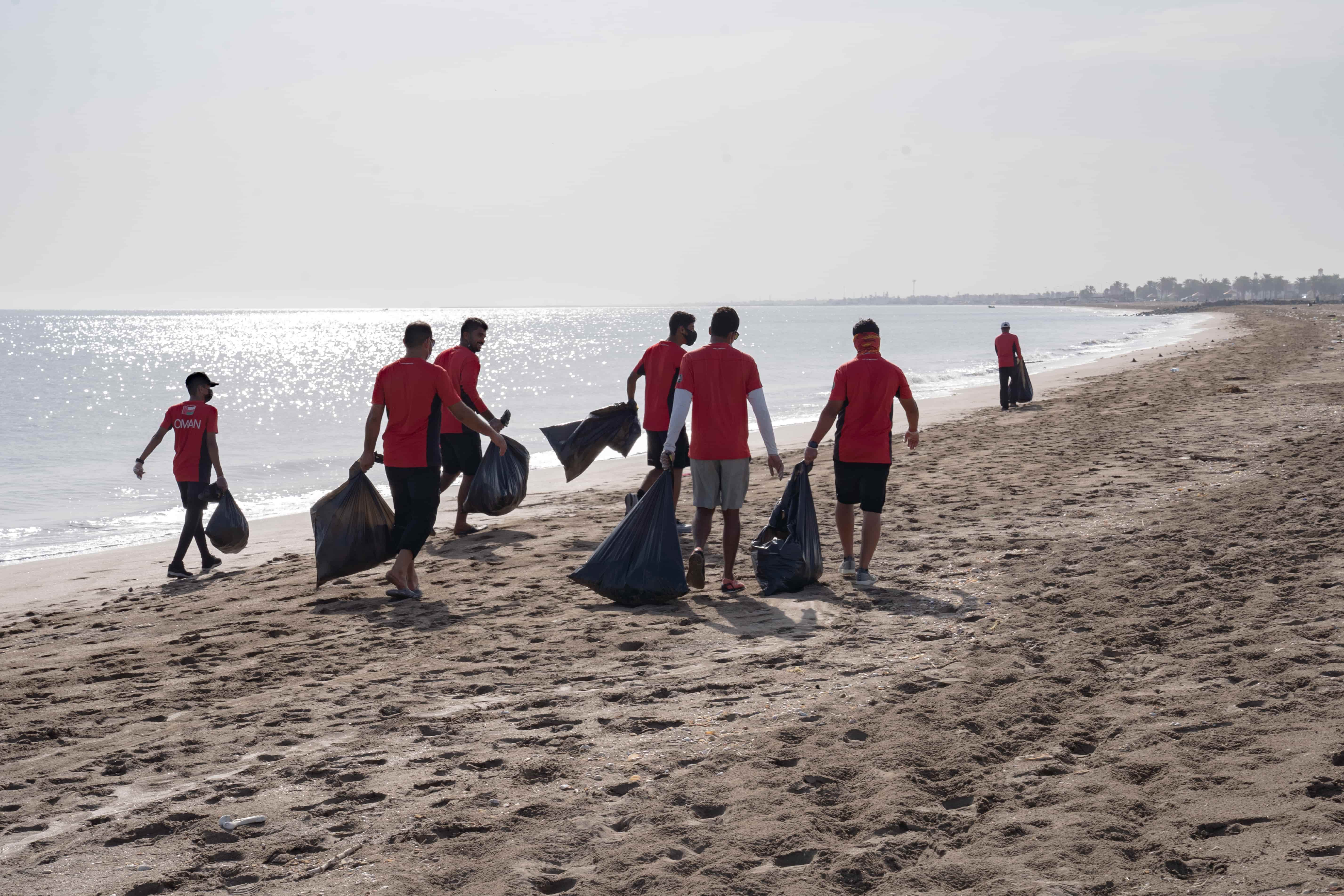 Dr Khamis Al Jabri, CEO of Oman Sail, said, "The ocean is integral to our identity as Oman Sail and a very important part of our heritage as Omanis. We have a responsibility to protect our beaches and the environment and support the numerous sectors and communities reliant on clean beaches and waters. As Mussanah prepares to welcome sailors from around the world as hosts of several high-profile international events, we have to do our best to set an example for others. Together we can make a huge difference and ensure future generations are able to enjoy an active lifestyle in a clean environment."
Essam Yahya Al Sharji, Department Head of Corporate Affairs at Beah said, "We aim to raise awareness around the need to act in a sustainable way. This means reducing waste, disposing of waste responsibly and involving the community in initiatives to preserve the environment. The amount of waste we recover during beach clean-up events is always alarming but we're relieved to have removed it from our beaches and our oceans before it can enter the food chain. It is our hope that through events such as this we are able to highlight the problem and change the behaviour of people across Oman in order to have a positive impact on our natural environment."
Dermot Birchall, General Manager at Barceló Mussanah Resort, said: "This initiative is a prime example of how the resort we operate is delivering on our global Barceló Hotel Group B-Ecology, and how working together can make a big difference to the planet. We are proud to be part of the solution to a man-made problem and hope that these awareness efforts will lead to lasting change and a cleaner environment."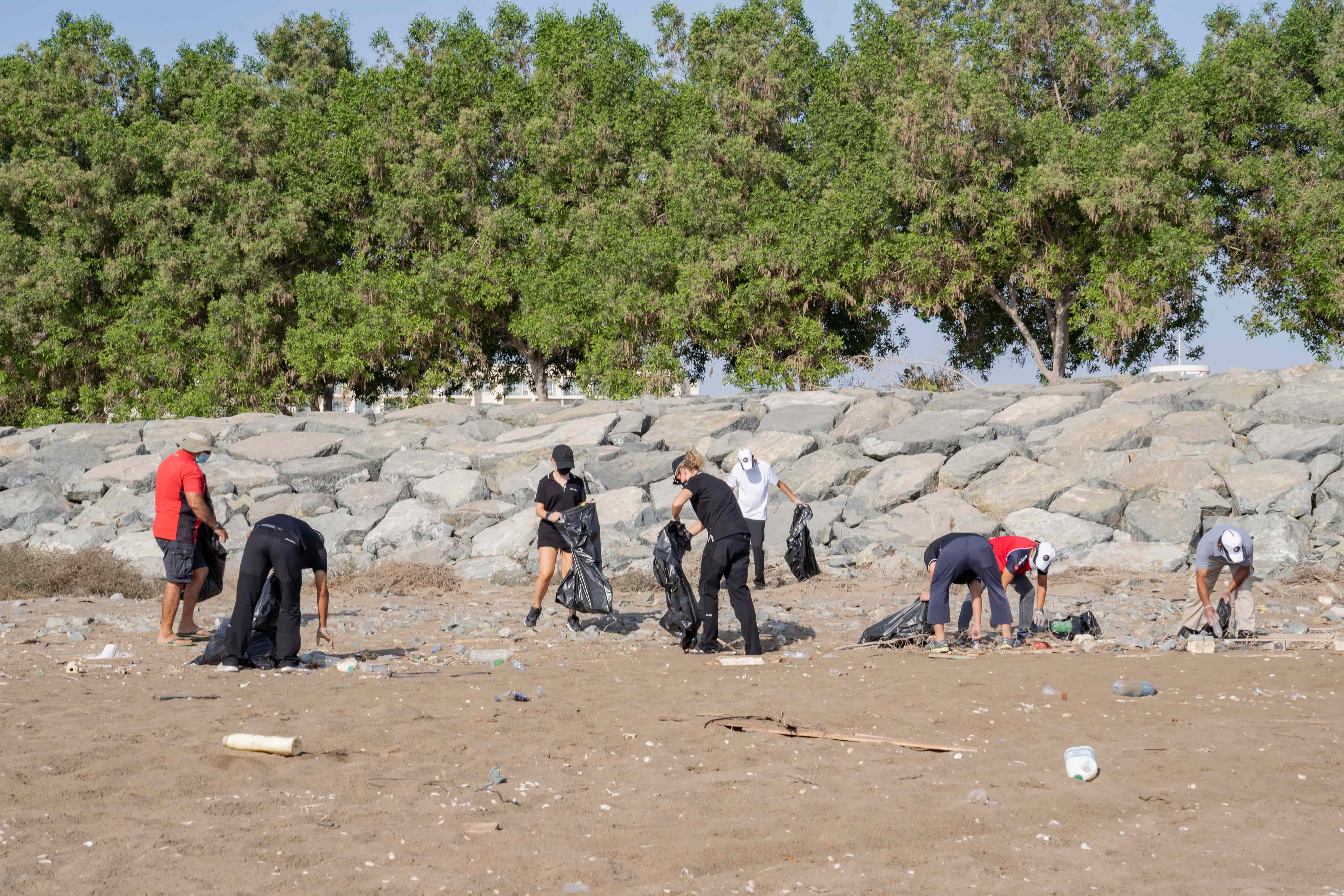 Mussanah will soon take centre stage for a busy period of world-class sailing. Mussanah Race Week kicks off on 20 October, the Asian 49er, 49er FX & Nacra 17 Championships starts straight afterwards on 5 November, 2021 49er, 49er FX & Nacra 17 World Championships begins on 16 November, and Oman Sail's own Sailing Arabia – The Tour will begin in Mussanah on 24 November. 
The action continues five days later with the 2021 ICLA Radial World Championships and concludes with the Youth Sailing World Championships, which is being held in Asia for the first time.
Being chosen as hosts for such prestigious events provides significant socio-economic benefits to the community and service providers across the country, and it is imperative that international sailors, coaches and media are able to experience Oman at its very best. Environmental preservation is central to every event hosted by Oman Sail's and beach clean-up events are scheduled throughout each championship in partnership with Be'ah. These initiatives help to highlight the importance of preserving the world's oceans while ensuring Omani and international sailors can compete in crystal clear waters and enjoy pristine beaches.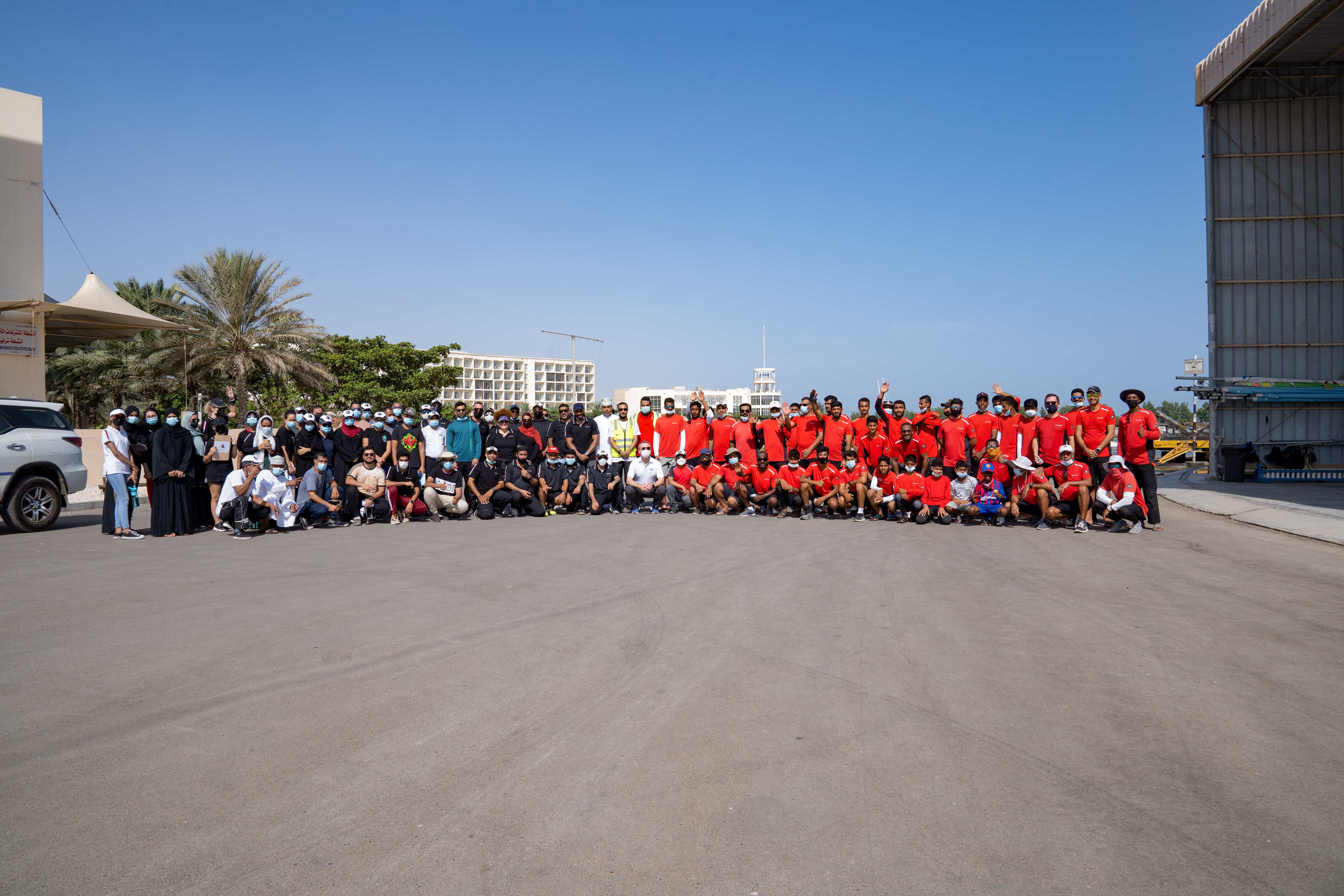 For more information on the Environment Society of Oman's long-term conservation projects across the nation, please visit www.eso.org.om. Details on how Be'ah are leading the change in responsible waste management is available at www.beah.om.