Asian Windsurfing Championship 2021
Elite windsurfing returns to Oman in 2021
The Sultanate of Oman has garnered worldwide attention as one of the world's most exciting event hosts, boasting an impressive growing roster of international events in several sailing disciplines. The country has also gained notoriety as an impressive emerging tourist hotspot. In October 2021, the spotlight will shine on Al Mussanah Sports City, for the Asian Windsurfing Championships 2021, which will be the first time the Formula Foil windsurfing class will be represented at the championships.
Racing will be structured to include six days of qualifying featuring 50 riders from 15 countries across all three classes, in separate male and female competitions. After five days of racing, the winners will be named Asian Champion in Formula Windsurfing Foil, Techno293 Junior, Techno293 Youth, Techno293 Plus Youth and Techno293 Plus Open classes.
Event Programme:
| | | | |
| --- | --- | --- | --- |
| Day | Date | Time | Remarks |
| Monday | 11 October | 8:00 – 12 :00 17:00 – 18 :00 18:00 – 19 :00 | Registration / Equipment Check Competitors Briefing Opening Ceremony |
| Tuesday | 12 October | 10:00 – 12:00 12:15 – 12:40 13:00 | Late registration / Equipment Check Coach Briefing Racing |
| Wednesday | 13 October | 10:30 – 11:00 13:00 | Coach Briefing Racing |
| Thursday | 14 October | 10:30 – 11:00 13:00 | Coach Briefing Racing |
| Friday | 15 October | 10:30 – 11:00 13:00 | Coach Briefing Racing |
| Saturday | 16 October | 10:30 – 11:00 13:00 18:00 – 19:00 | Coach Briefing Racing Closing Ceremony |
Al Mussanah Sports City:
Located approximately 100km north of Muscat International Airport, Al Mussanah Sport City is has hosted a wide variety of continental and world championships:
2nd Asian Beach Games 2010
The Extreme Sailing Series from 2011
The Laser World Championships 2013
The RS:X Worlds 2015
The Laser Radial Women's World Championships 2015
IODA Asian & Oceanian Championship 2019
World Sailing Annual Conference 2013
ASAF General Meeting 2019
Key Features:
4-star 320-room hotel within operated byinternational hotel chain Millennium.
Accommodation for competitors, coaches, ocials and other sta involved in the regatta.
Restaurant and recreation facilities within the athletes' village.
Media Centre with special conference facilities, studios, internet facilities, etc.
A marina for 56 sailing boats and training purposes.
A central drop-off and vehicle parking area.
Ample storage space/areas for competitors, coaches and equipment providers.
Perched on the southeast coast of the Arabian Peninsula, the Sultanate of Oman's stark beauty and vastly contrasting landscapes have enchanted growing numbers of tourists each year. With its magnificent desert, secret oases and breath-taking mountain ranges, Oman is an alluring destination. A tropical underwater paradise lies beneath the turquoise sea, caressing the white sandy beaches that adorn the country's stunning 3,165 km coastline. Alongside this natural wealth is Oman's rich culture, which blends with modern infrastructure and historical features that span over 7,000 years. Grand forts, exquisite palaces and mystical souqs are sights to behold in the capital, Muscat. A visit to Oman makes you feel right at home from the time you arrive, until the moment you leave. The Sultanate is full of opportunities for adventure, including fascinating tours with an Arabian flavour.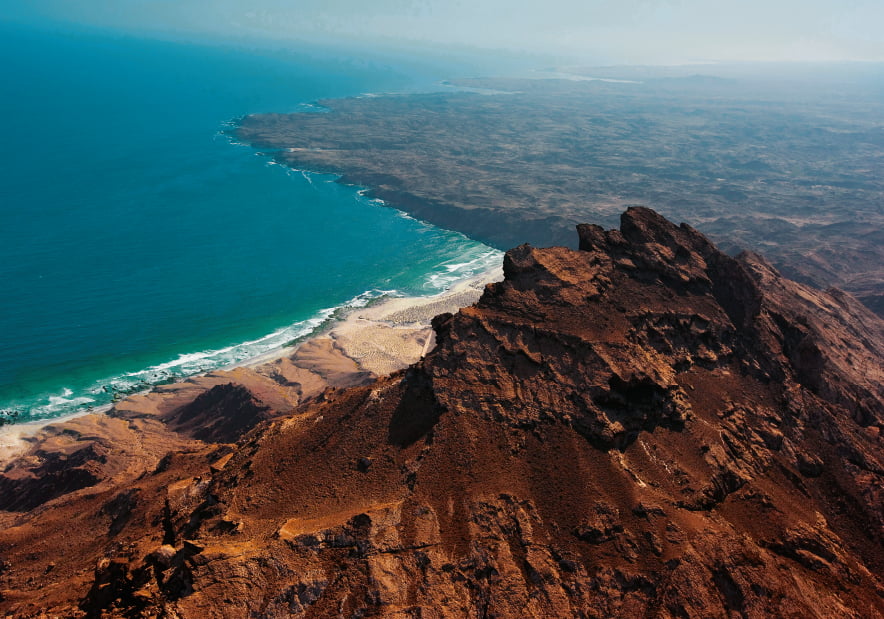 Oman's coastline is a paradise for explorers. Its abundance of wildlife includes whales, dolphins, turtles, seahorses, and flamingos. Underwater, its incredible marine life is found close to the water's surface.
Sands and deserts occupy the remaining area; these include two large sand deserts – The Wahiba Sands known as Rimalat Al Wahiba and part of the Empty Quarter (Rub Al Khali). Here you can learn about Bedouin culture, camp under a dome of stars and experience the beauty of dawn in the desert.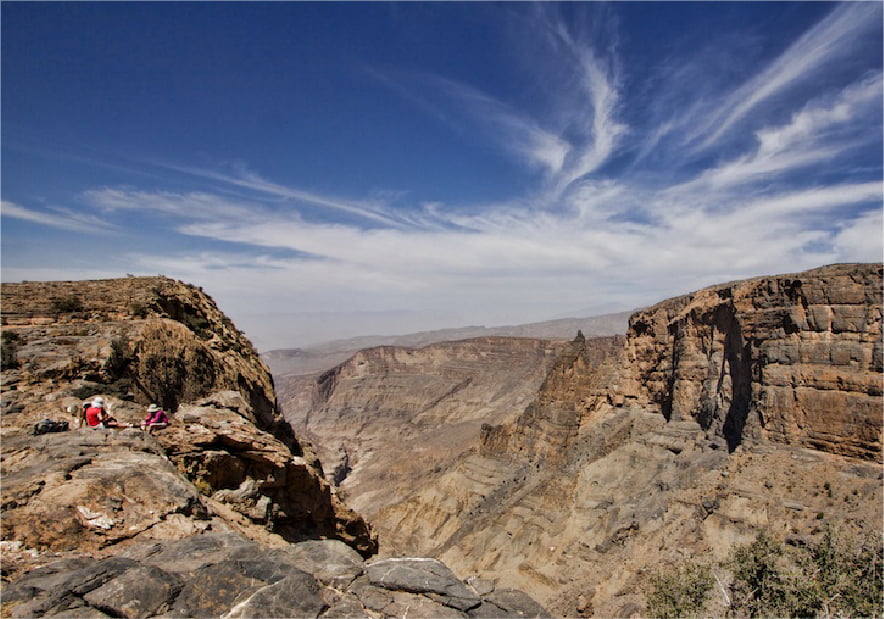 The mountains cover approximately 15% of the country's land mass. Oman's main mountain range is the 10,000 foot Al Hajar, which runs from Musandam in the North to the extreme limit of the Arabian Peninsula, Ras Al Had.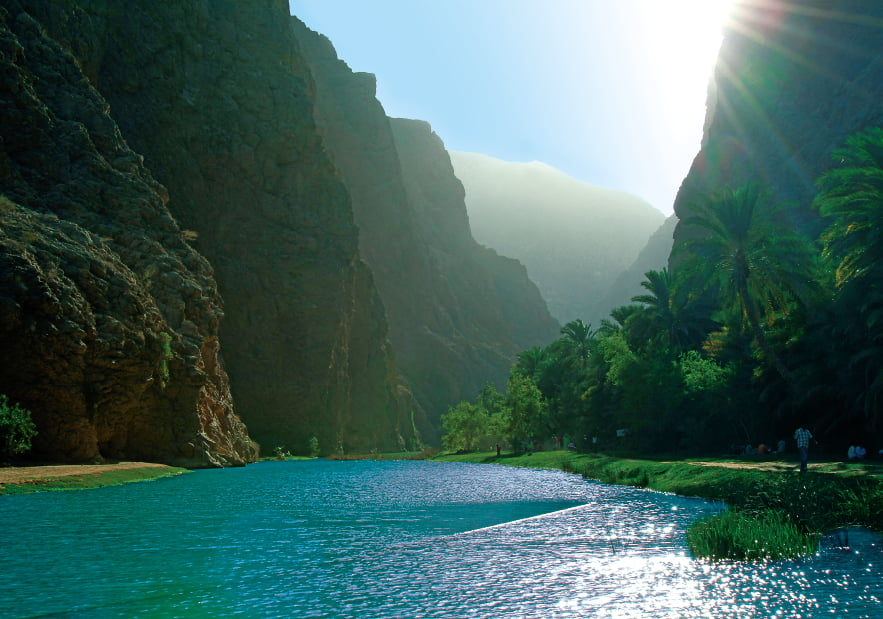 Tropical climate is what Oman is known for whilst still subject to seasonal changes. From October through to April, the Sultanate offers a lovely climate, with an average temperature of 23oC. Combined with welcoming hospitality, warm seas and stunning landscapes, you can see why tourism in Oman is a growing industry.
Average Minimum
Temperature
Average Precipitation /
Rainfall
Average Maximum
Temperature
Average Sunlight
Hours / Day
ARRIVALS INTO OMAN INCLUDING COVID-19 PROTOCOL