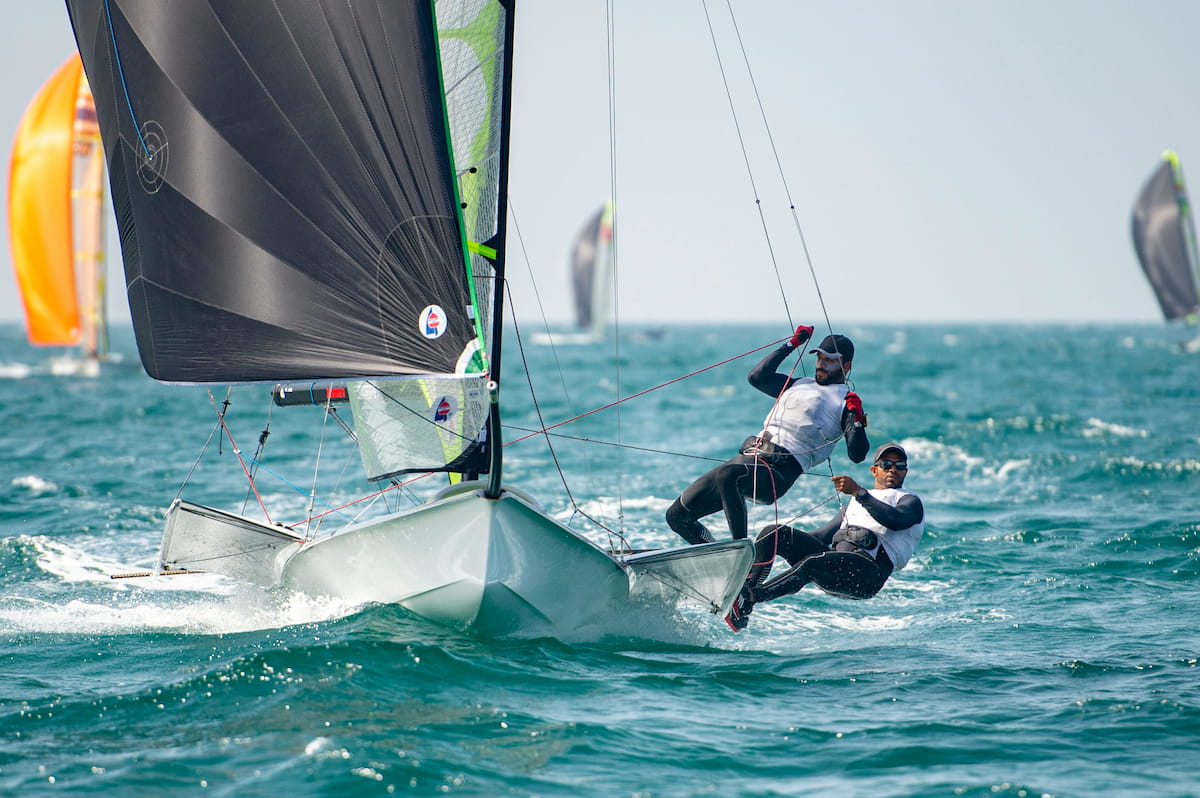 2nd June 2021, Muscat: Registration is now open for the upcoming 2021 49er, 49erFX, and Nacra 17 World Championships, to be held at Mussanah from 16-21 November 2021. Oman Sail will welcome a 400-strong fleet of the world's best sailors in three Olympic Classes when the Championships, being held in Asia for the first time in its history, kick off later this year.
The six-day event will be the first stop on the road to the Paris 2024 Olympic Games for sailors in the 49er, 49erFX, and Nacra 17 class and offers another chance for the international sailing community to experience Oman's famed hospitality. Conditions in November are likely to be perfect for sailing with wind averaging between 10 and 14 knots, an average temperature of 23 degrees Celsius, meaning the powerful sea breezes and pleasant waves will power the sailors to top speed and allow for thrilling action out on the water.
Rashid Ibrahim Al Kindi, Oman Sail's Director of Sailing, said, "This is a chance for the Sultanate of Oman to make history as the first Asian hosts of the World Championships and welcome the world's best sailors in all three classes to our shores. The championships will mark the first global sailing event post-Tokyo 2020 and the start of the next qualification campaign building towards the 2024 Games in three years' time. With such a high calibre of sailing talent on show, we anticipate an exciting return to the water for the 49er, 49erFX, and Nacra 17 classes, and everyone at Oman Sail is looking forward to welcoming the world's best sailors for what promises to be another excellent major tournament hosted in Oman."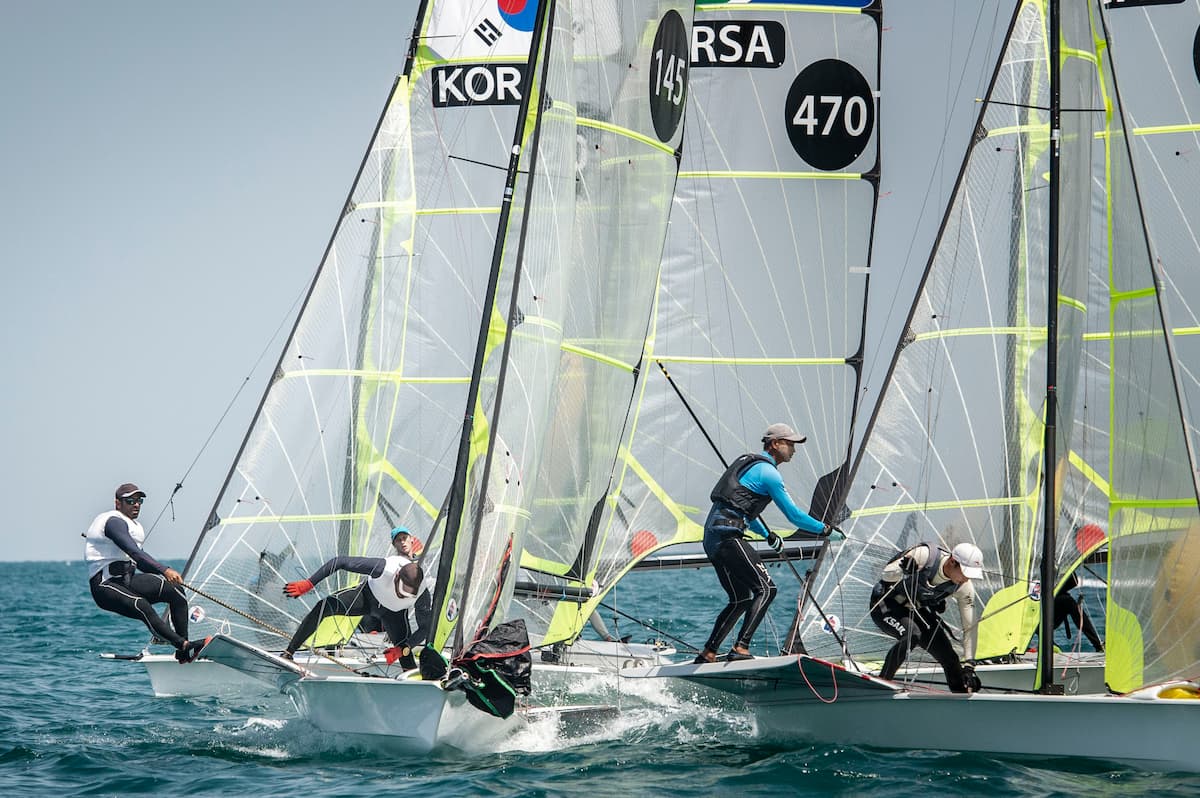 The race will be managed by Oman Sail's professional race management team in collaboration with World Sailing and 49er Class officials. As the world begins to reopen following the pandemic, there will be opportunities for visitors to stay longer in the Sultanate familiarise themselves with the country's natural beauty. Personalised city tours, cultural visits and adventuring into the mountains, the sea and the desert will also be available through Oman Sail.
The Sultanate of Oman has garnered a well-deserved reputation in international sailing as an impressive host venue, complete with excellent sailing conditions and world-class facilities. Past successes include the 2010 Asian Beach Games, for which Al Mussanah Sports City was purpose-built, the 2013 Laser World Championships, the 2015 RSX world Championships, the 2019 Asian and Oceanian Optimist Championships, and most recently the 2021 Mussanah Open Championship, a Tokyo 2020 qualification event for African and Asian nations.
Oman will also host the 2021 Asian Windsurfing Championships in October 2021 and is currently bidding for the Youth World Championships due to take place in December 2021.
Instructions on how to register and more information about the championships is available at https://www.omansail.com/49er