The Oman Sailing Festival, organised by Oman Sail, delighted huge crowds at Al Bassa Beach in Musandam this week as hundreds of men, women and children took part to learn how to sail and windsurf free of charge, as well as joining in the beach clean-up operation. Making its first appearance of the festival was the SMEs Corner, a showcase of arts, crafts, souvenirs and homemade dishes which were especially popular as the nation celebrated its 51st National Day.
In total, more than 300 people took the chance to head out onto the water and #SailWithUs under supervision from Oman Sail's expert sailing coaches, as well as helping to maintain the beautiful local environment during the festival, held between Tuesday 16 and Friday 19 November 2021.
Ali Al Shuhaimi, Centre Manager of Al Mouj Sailing School and project manager of the Oman Sailing Festival, said, "This is a wonderful part of our country with stunning scenery and a long-held affinity with sailing and the sea. It was great to see so many people come along and learn to sail and surf, and even better to see how passionate the local community is about preserving this landscape for future generations. The variety on show courtesy of local small businesses shows the potential for Musandam to thrive. We hope that everyone attending had a great time and will continue to sail, surf and care for the environment here."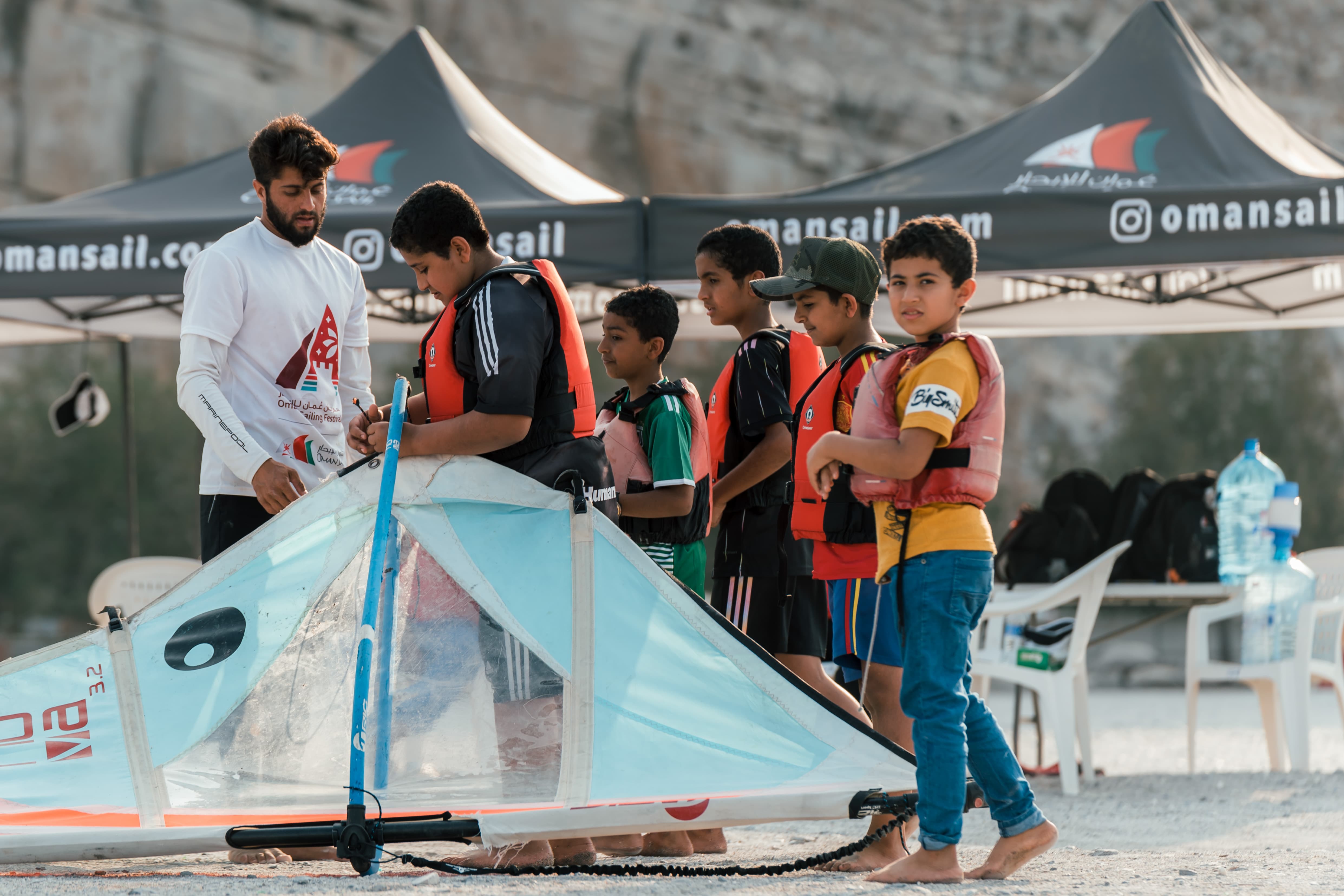 Next up on the winter tour of the country is Al Seeb Cornish at Sur Al Hadeed from 26-27 November 2021, with a beach clean-up event at Al Athaiba Beach. The festival then visits Sur from 3-4 December 2021 and Al Mussanah from 11-18 December 2021, before heading to the very south of Oman with a stop at Hawana Salalah from 6-8 January 2022 and concluding in Duqm from 11-15 January 2022.
The eyes of global sailing are on Oman this winter and right now Oman Sail is hosting the 2021 49er, 49er FX & Nacra 17 World Championships in Mussanah. Featuring 178 sailors from 28 countries over three classes, including several world champions, world number one ranked sailors and Olympians, the competition will intensify every day until the prizes are decided on 21 November 2021.
The Oman Sailing Festival is proudly supported by platinum sponsor OQ, gold sponsors Oman Air and Salsabeel, and environmental partners Be'ah and the Environment Society of Oman. To pre-register for Oman Sailing Festival events, please visit our page or search #SailWithUs on social media.