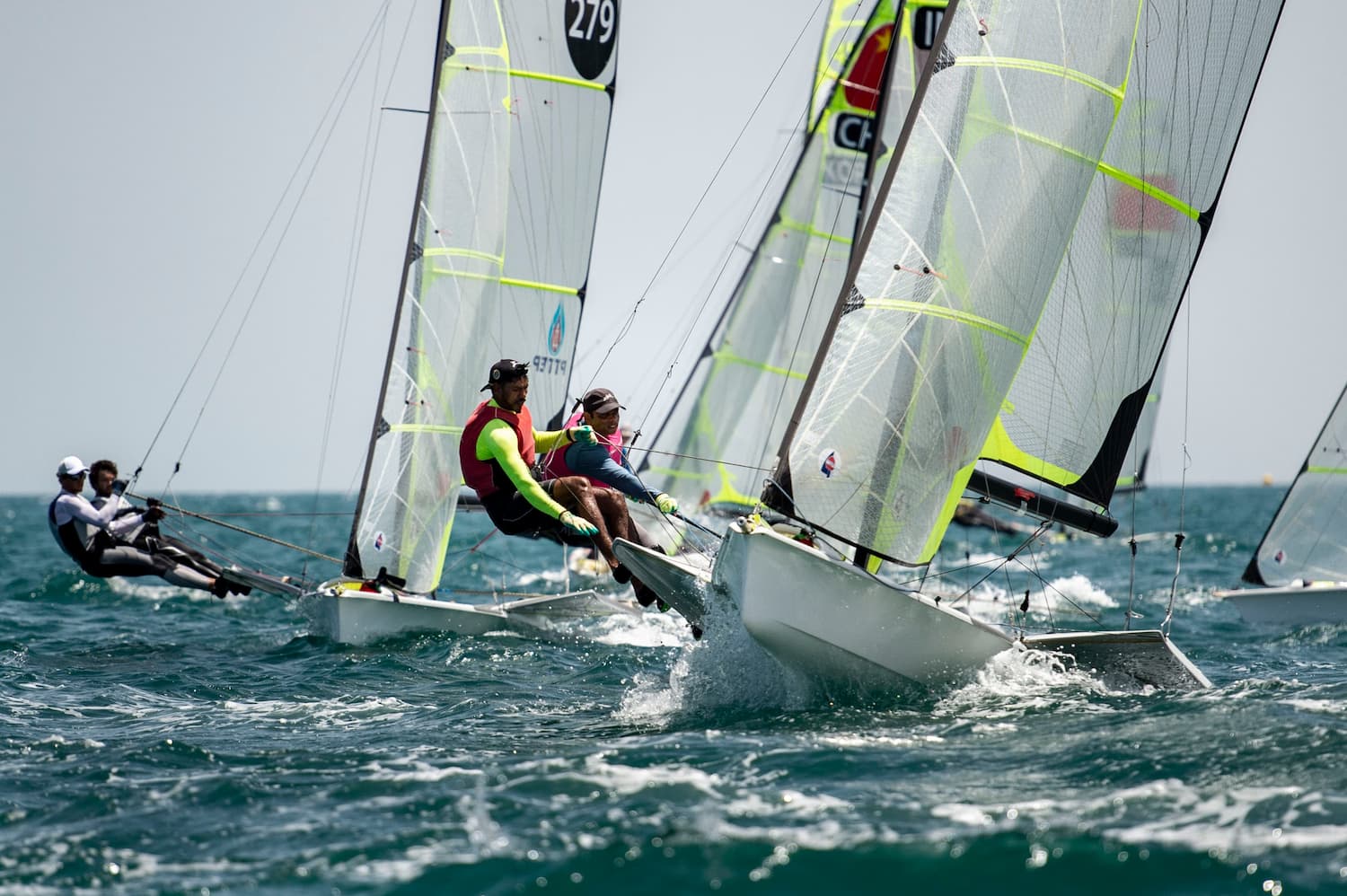 Oman Sail will host the 2021 Asian 49er, 49er FX & Nacra 17 Championships in Mussanah as 114 male and female sailors in the Asian Sailing Federation finalise preparations for the 49er World Championships. Taking place from 5-9th November 2021, the event will allow crews in the 49er, 49er FX and Nacra 17 to gain vital experience ahead of the World Championships while competing for the title of Asian Champion.
Maryam Al Jadidi, Senior Project Manager at Oman Sail, said, "We are delighted to be able to add another prestigious event to our growing roster of accomplishments. The Asian Championships offer an excellent opportunity for sailors from across the continent to test themselves after a disjointed year for sport while also gaining vital training minutes on the water ahead of the World Championships. We look forward to welcoming the sailors, their coaches and officials to Mussanah in November where the perfect conditions should lead to some high class sailing."
Racing will begin on the 6th November 2021 with registration and a practice session. Competition will then take place every day through to the 9th November when the fleet will be split and the leaders will compete for honours on the final day.
Al Mussanah Sports City is becoming Oman's home of sailing and is set for an incredibly busy winter season. The purpose-built resorts and sports complex will host the 49er, 49erFX, and Nacra 17 World Championships taking place from 16-21st November, the opening ceremony and first leg of the 11th edition of Sailing Arabia – The Tour kicking off on 24th November 2021 and the 50th Youth Sailing World Championships, one of the most significant competitions in the sailing calendar, starting on 11th December 2021.
Early registration for the event is open from 1st August 2021 until 30th September 2021 through the event website (www.omansail.com/asian-championships).