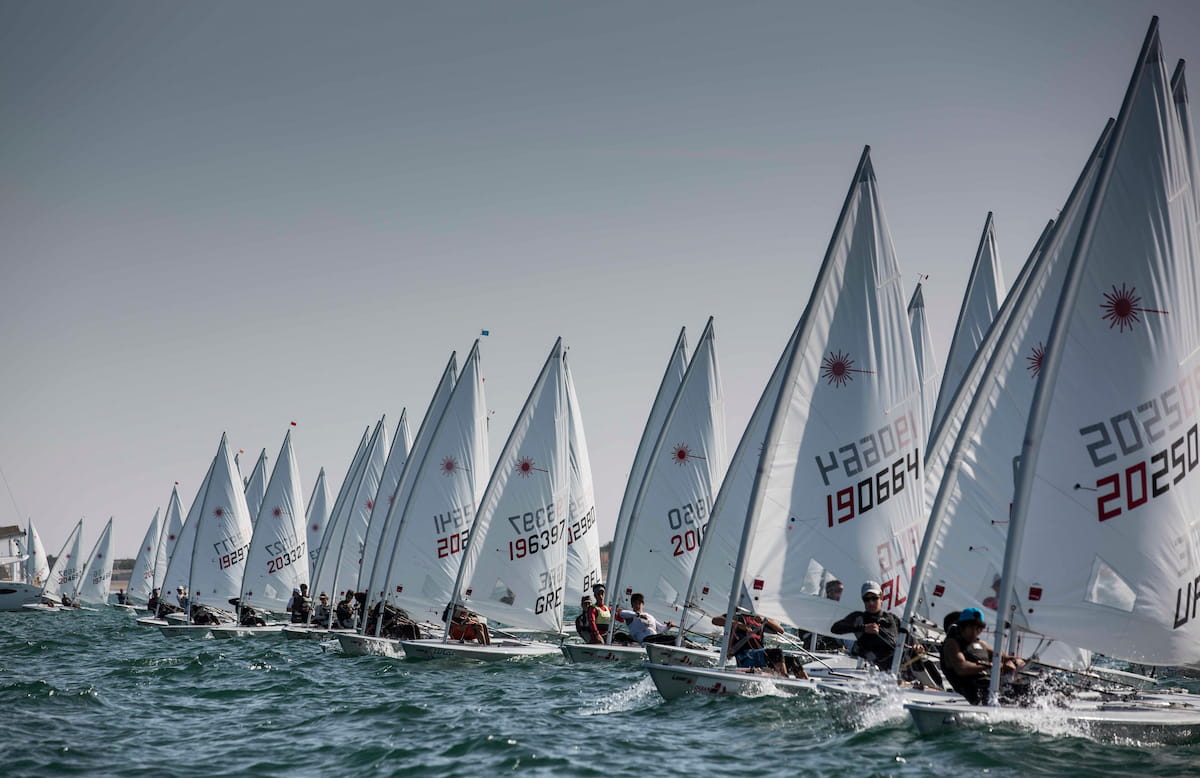 26th July 2021, Muscat: Oman Sail's winter sailing season is set for an unexpected extension when 160 Laser Radial sailors arrive in Mussanah from 29 November to 6 December for the 2021 ILCA Radial World Championships. Originally due to be hosted in Houston, USA, the event faced cancellation until the Sultanate of Oman stepped in to ensure the championships can take place and allow the top ranked female and male sailors from 50 nations an opportunity to compete to be the best in the world in their class.
The addition of this prestigious event means that the eyes of the sailing world will be on Al Mussanah Sports City towards the end of the year with the 49er, 49erFX, and Nacra 17 World Championships taking place from 16-21 November, the opening ceremony and first leg of the 11th edition of Sailing Arabia – The Tour kicking off on 24 November 2021 and the 50th Youth Sailing World Championships, one of the most significant competitions in the sailing calendar, starting on 11 December 2021.
Dr Khamis Al Jabri, CEO of Oman Sail, said, "Oman Sail is honoured to be able to offer ILCA Radial sailors from around the world an opportunity to compete against the best in the world. Winter will be a busy time for sailing in Oman and brings with it a welcome socio-economic impact which will benefit the community in Mussanah and across the country as we begin the journey back to normality after a long period of downtime. We are excited to again show the capability of our nation to host a high-profile event and look forward to sharing our warm hospitality with the world once more."
Andrus Poksi of the International Laser Class Association, said, "The Sultanate of Oman has a long and proud maritime history and has gained a strong reputation as hosts in recent years. We are glad to be able to ensure the continuity of the ILCA Radial World Championships with the support of such capable hosts in Oman Sail and the ideal sailing conditions offered by the country in November."
The 2021 ILCA Radial World Championships will be hosted at the Barceló Resort Mussanah, a five-star beachfront resort. Both men's and women's competitions will run concurrently with competitors enjoying a day of practice before the Championships officially start. Racing will take place each day before splitting the fleets to allow the leaders to compete for podium positions on the final day.
Registration for the event is open until 30 October 2021 through the International Laser Class Association website, http://www.laserinternational.org. Entry will be initially allocated based on ranking positions and is capped at 110 sailors in the women's competition and 50 sailors in the men's category.